Lake Garnett Raceway, Garnett, Kansas
I recently heard about a race track about an hour away from here that cobras raced at in the early 60s. We drove down there one day and found it in much the same condition as it was 40 years ago. It's a road around a lake in the city park of Garnett Kansas. Here are some photos and information I've been able to gather so far. If you can contribute any info about Lake Garnett Raceway, please e-mail me.
Below are scans of an article in the October '63 Road and Track about the historic race on July 7, 1963.
Road & Track October1963 Lake Garnett Article Page 1
Road & Track October 1963 Lake Garnett Article Page 2
Kansas City Star Coverage of the July 7, 1963 Race
Here is a map of the track.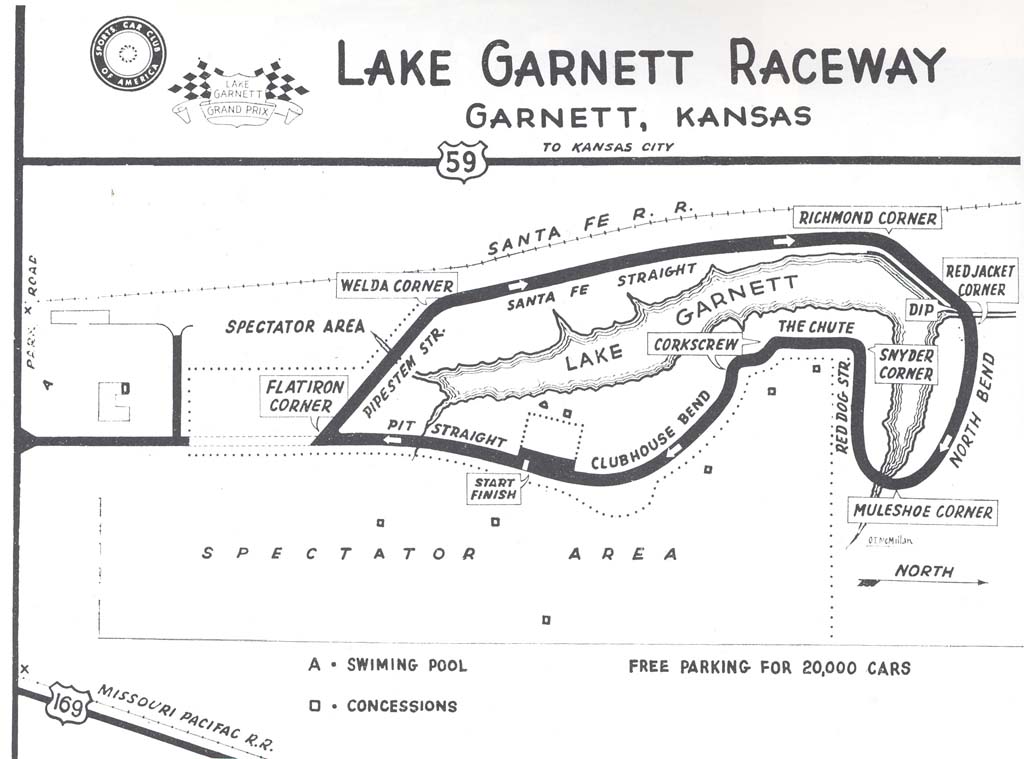 This series of photos was taken on July 7th, 1963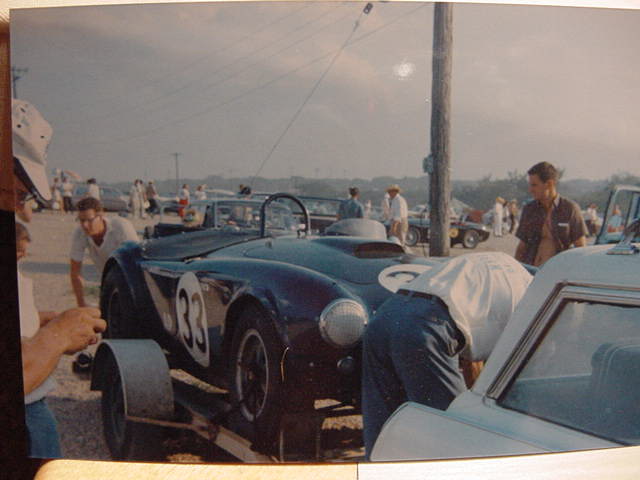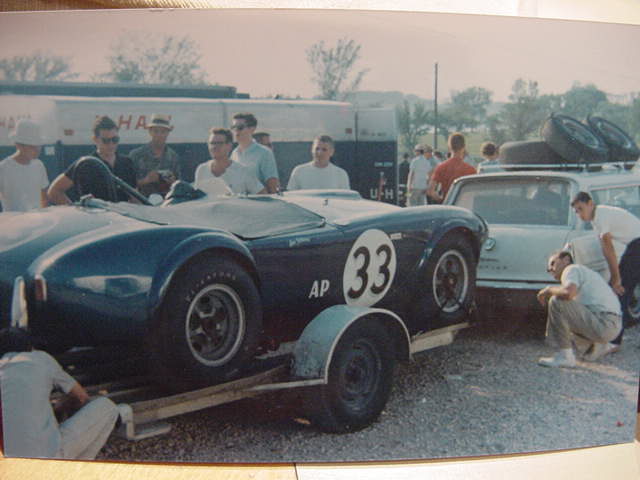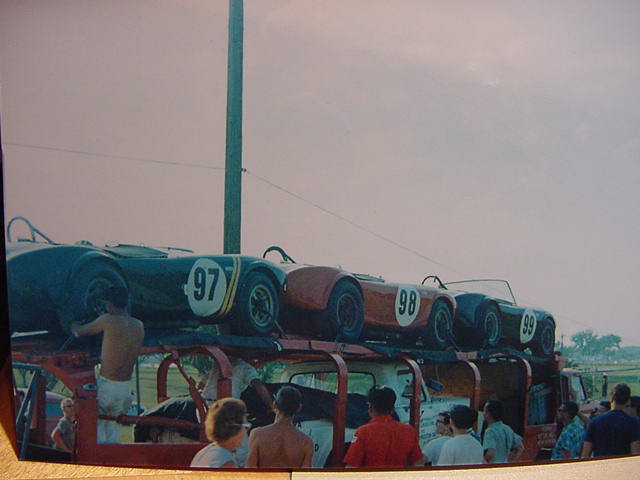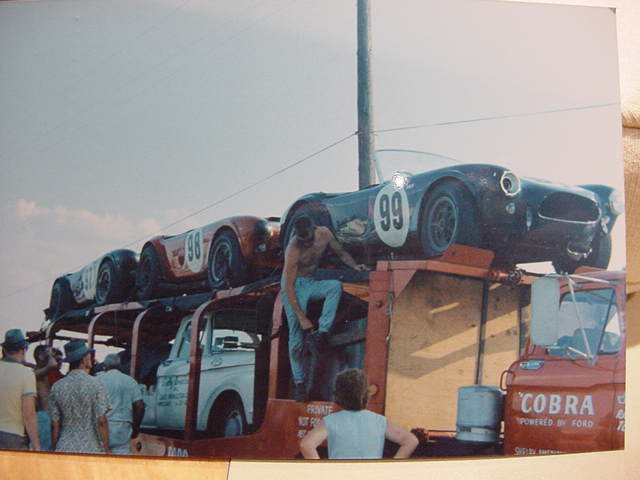 October 22, 2005
Today the Mid-America Cobra Club took a drive down to Garnett to visit the track and take some pictures. It was great to drive around the track in the cobra and imagine what it must have been like to race there. First of all it is very narrow, I think passing would have been very difficult. Beyond that it all looks very dangerous, it would seem to me you could easily end up in the lake or off the dam (which is a long way down).
I even got everyone to help me try to recreate the famous picture of the first lap of the July 7, 1963 race. Unfortunately we didn't have enough 289 looking cars, and of course no Corvettes.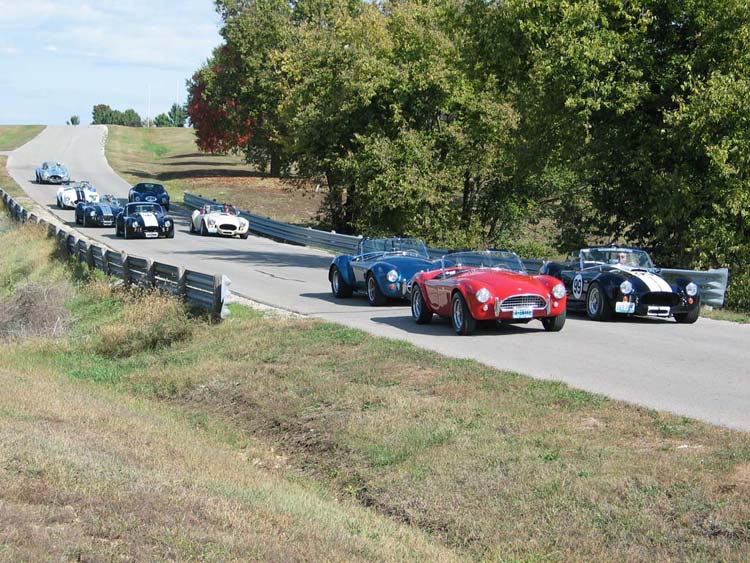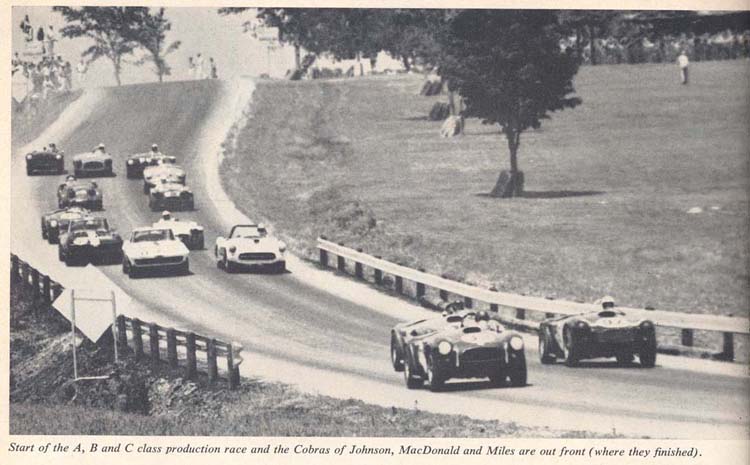 Lake Garnett Windshield Tour (Pictures by Duncan Brandt)
Some of the usual suspects getting ready to leave from Olathe.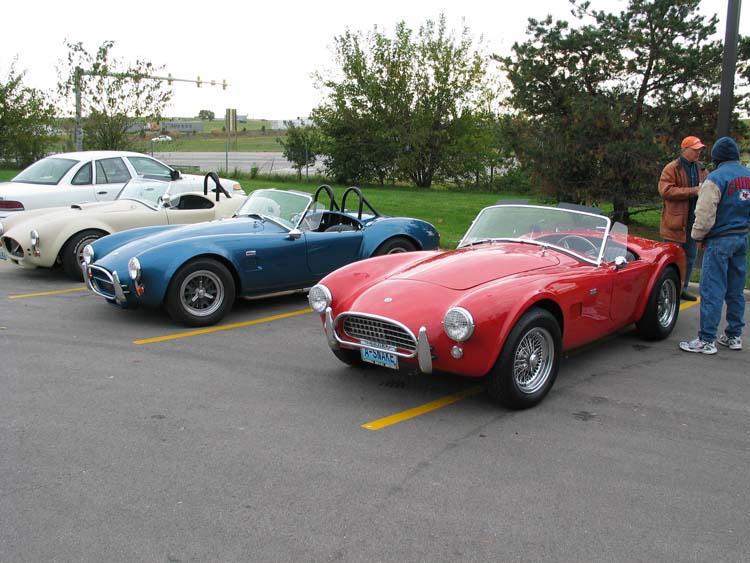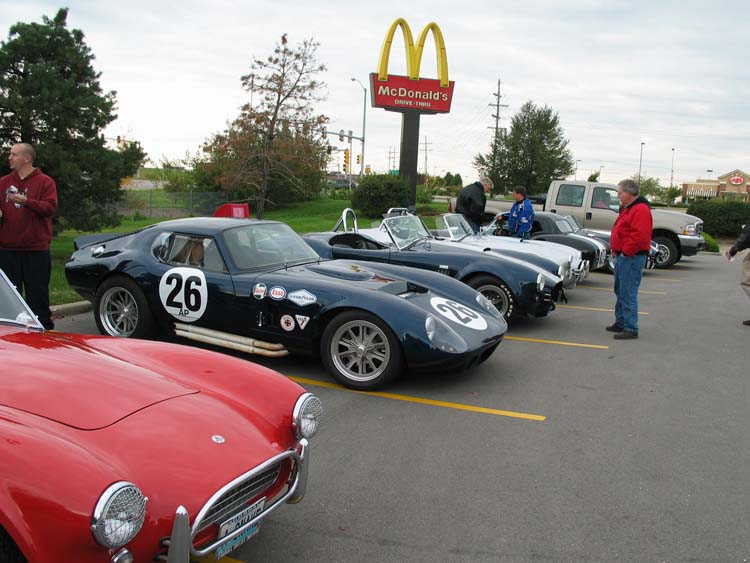 I also was loaned some original programs from races at Lake Garnett. Here are a few scans: