Chuck Brandt's Website
Please visit my YouTube Channel Brandt Ranch Garage for videos of all our current projects, and please like and subscribe!!
Brandt Ranch Garage YouTube Channel
ERA Cobra #665 Build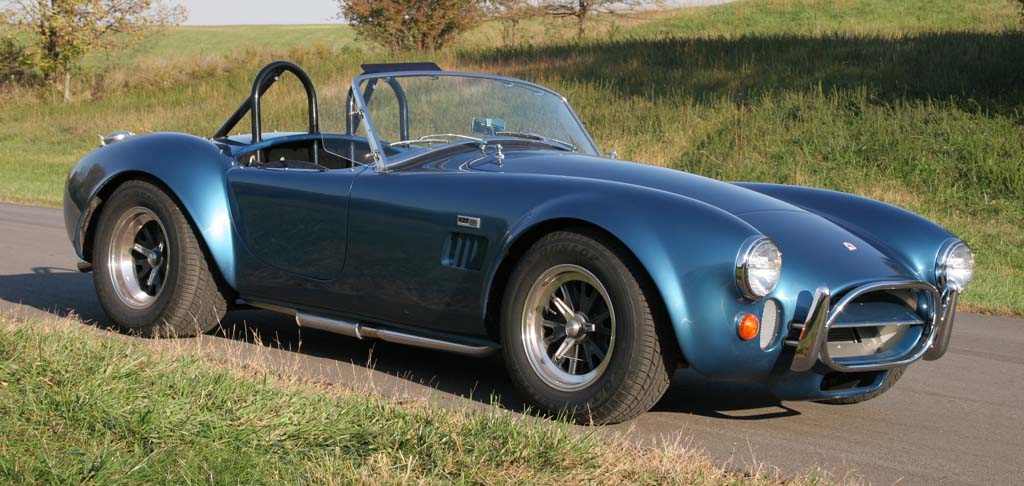 Selecting A Kit The Wait The Kit Arrives 09/20/03 In the Paint Booth 10/06/03 Body Work (updated 8/9/04) Engine Build (updated 10/2/04)
Wiring (updated 10/1/04) Final Assembly (updated 01/13/05) Living with the Cobra (updated 07/15/2007)
Ford Racing History
Lake Garnett Raceway, Garnett Kansas (updated 10/22/05)
Greenwood Roadway, Indianola, Iowa (updated 11/04/06)
'63-'64 Shelby King Cobra Race Car (updated 04/11/06)
Other Projects
My Dad's '67 Galaxie 500 has been my daily driver for the past nine years and has had several updates and rebuilds.
289 rebuild and conversion to AOD transmission (updated 1/1/2005)
Frame replacement and install 390 / Tremec TKO-600 (updated 06/21/2009)
Our trusty '66 F-100 has been patiently waiting for restoration since 2000
'66 F-100 "Green Truck" (updated 01/16/06)
The '60 Mak-Kart Go-Cart our family had when I was young is undergoing restoration.
'60 Fox Mak-Kart Go-Cart (updated 07/28/09)